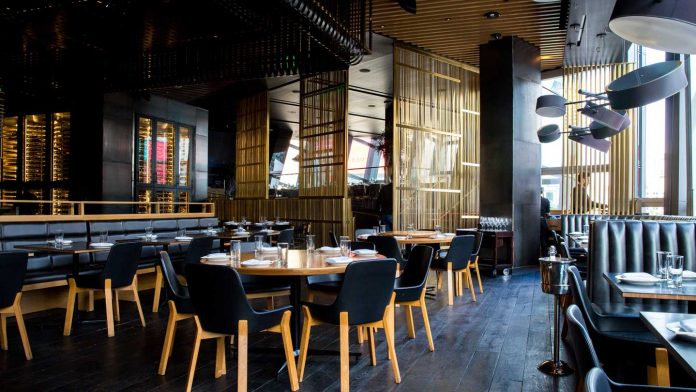 With the COVID-19 Pandemic raging, all sorts of businesses are having a hard time due to restrictions. However, with new information on the virus, the economy is reopening with safety measures in place.
Food and catering businesses have suffered a lot during the Pandemic, and that's why most catering services have started integrating digital solutions.
Catering websites are popping up now more than ever to ensure that they can serve their customers without putting their health at risk. Here at FlexCateringHQ, we provide software solutions for restaurants and catering services to offer the best services even during the Pandemic.
Catering and restaurant websites provide catering services and restaurants to operate while maintaining safety regulations. Now, with physical locations, some measures should be followed. So let's check out the safety plan for catering businesses.
Protocol for Staff
There are protocols you must follow with physical locations to run a catering operation that offers safety while being at optimum operational capacity.
Catering services rely on their staff as hospitality is a team effort. Ensuring the staff's safety is a must when reopening. Here is a list of safety protocol your staff should follow:
Regular washing of the hands after doing something or handling money or other things.
Avoid direct contact with customers.
Routine screening of the team and allowing them to exclude themselves from work.
Using gloves when working.
Remember to hold meetings and briefings on safety plans and procedures.
Your worker's safety is a big part of running a successful catering service company, and you should make sure you convey your concerns fully.
Physical Distancing Protocols

With the Pandemic still raging, the best option for a business is to incorporate physical distancing protocols. Here is a list of what you should do when opening your business:
Avoid creating queues where possible.
Make sure there is a 1.5m gap between tables and different groups when making the seating arrangements.
Put up signs to encourage physical distancing.
If possible, make the entry separate from the exit for guests.
Cleaning & Disinfecting Protocols
Cleaning and disinfecting has become even more critical with COVID-19 going rampant all over the world. Here are some things you should follow:
Increasing the current cleaning schedules to at least twice a day.
Using highly concentrated, chlorine-based (bleach) disinfectant on all the surfaces.
Making sure that hand sanitizer stations are available at all events and in all transport vehicles.
Providing closed bins for workers for the disposal of waste and rubbish.
Service Guidelines You Should Follow
There are new service guidelines for a restaurant and a catering operation to minimize the risk of contraction. Here are some things you should follow.:
Work with a company that offers software and web development services to catering operations and restaurants to revamp your digital efforts.
Integrate contactless payment options for food and beverage purchasing within your catering service website and app.
Offer tray service for beverages at events.
Do not offer shared food items.
Remove all open food displays or food on display meant for consumption.
Transportation & Delivery Upgrades
With the service guidelines for your physical locations upgraded, you will be able to accommodate fewer people.
So making upgrades for delivery, and making it easier to order from home and offering easy takeaway options is one way to help your business recover during this Pandemic. Here are a few things you can do to facilitate your business better:
Make single-use gloves and hand sanitizer available in every vehicle.
Sanitisation of frequently touched surfaces such as the steering wheel, door handles, controls or buttons, seatbelts, and keys.
Using 70% isopropyl alcohol in each van to sanitize phones used for deliveries.
Utilizing your website for catering services to showcase your services and menu to people to order online.
Offer contactless payment options for all orders and deliveries.
Upgrade Your Catering Services Website

If you are a restaurant or catering operation, there has never been a better time to upgrade or integrate digital infrastructure into your business.
Having a good catering service website or app will allow you to reach your old customer base and increase your reach.
Make sure you work with a company that has ample experience in building restaurant and catering software. That way, you will ensure the best quality and have your website represent your unique vision.