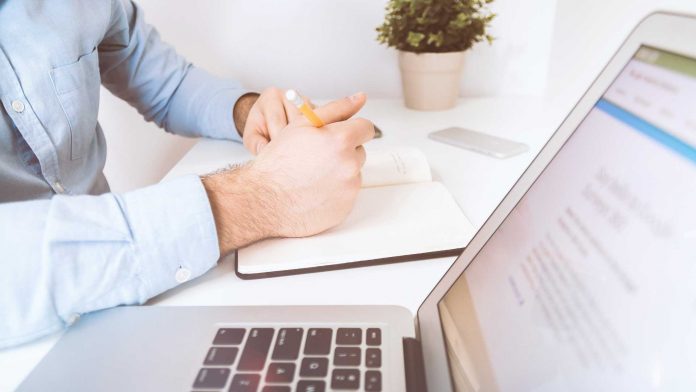 There are four ways to compress big PDF files.
1. Third-Party Apps
There are basically a limited number of options when it comes to compressing big PDF files. Some people use third-party apps for mobile phones whereas others use professional adobe app. However, the first method is to use any third-party app.
In this method, you will find a good number of software or apps which can convert PDF files. All you need to do is to download the app, install it on your device and choose the compress feature. You will be asked to select the files and the app will automatically compress the file.
It should be noted, you can use the third-party apps on your android device, iPhone, Windows as well as Mac. Developers have created various apps for all OS and computer operating systems. These apps are usually free. But if you want more features, you will have to purchase some good apps.
2. Mac Preview App
If you have a Mac PC or laptop, you will find it really easy to compress big PDF files. It takes just a minute to open the file and compress it. Steps are given below.
Open Preview app on your Mac
Choose the file or directly open the file with Preview
Now go to FILE
Then go to the EXPORT option
When you will click export, it will open a new window
Here you will have to choose export as PDF
In the below option, choose to reduce the file size
Then save it
That is all you will need to do to compress a PDF file on Mac
3. Adobe Acrobat Professional
Apart from the two methods we have discussed above, there is one other option as well to compress big PDF files. However, it is not free. You will have to buy or subscribe to the professional adobe acrobat software. When you have purchased it, follow these steps.
Open the Adobe Reader
Go to the file
Choose the file name
Now click on save as
Then you will be given an option to reduce the file size
Choose to reduce the size as PDF
Now you can save this new file to a new location
That is all you will have to do to compress a PDF file with adobe acrobat
4. Online Tools
Users will be pleased to find out that there is one other way to compress big PDF files. That option is called using online tools. Nowadays, various online tools are also available. These web-based services allow the users to compress a pdf file for email, reduce the size, convert images and do other stuff.
It is easy to use online tools. All you need to do is to do research. Find the best available online compressing tools. Then go to the website. You will be asked to upload the file. As you will choose the file, you can do next. It will take some time and give you a new PDF file with reduced size. However, this option may not be suitable for huge files as it will take a lot of time to upload the original files as well as to download the compressed PDF files.